Long time no see!
Sorry for the looooong break! I've been busy with two jobs and new school (studying textiles and clothing) and haven't had time to update this blog.
Been missing it a lot though so here we go.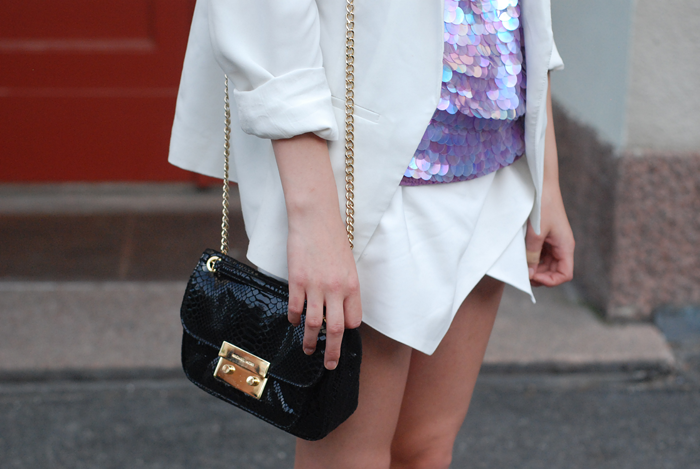 Anyway, here is a picture of my friend with a supercool sequin shirt (vintage) on her. What do you think, likey or not likey?